241%
increase in website traffic
281%
increase in sign ups
67%
increase in reach
Digital marketing agency Maxweb Solutions increased active participant sign ups for a local charity fundraising event by 281% by implementing a social media strategy across multiple social media platforms.
Maxweb Solutions boosted the clients website traffic by 241% compared to last year by carefully creating targeted ads to reach specific audiences across social media.
Walk For Autism
The Story
Walk for Autism is an annual fundraising event organised by Autism Initiatives to help raise money for children and adults across the UK and Northern Ireland.
The event challenges individuals to sign up and walk
10,000 every day for 8 days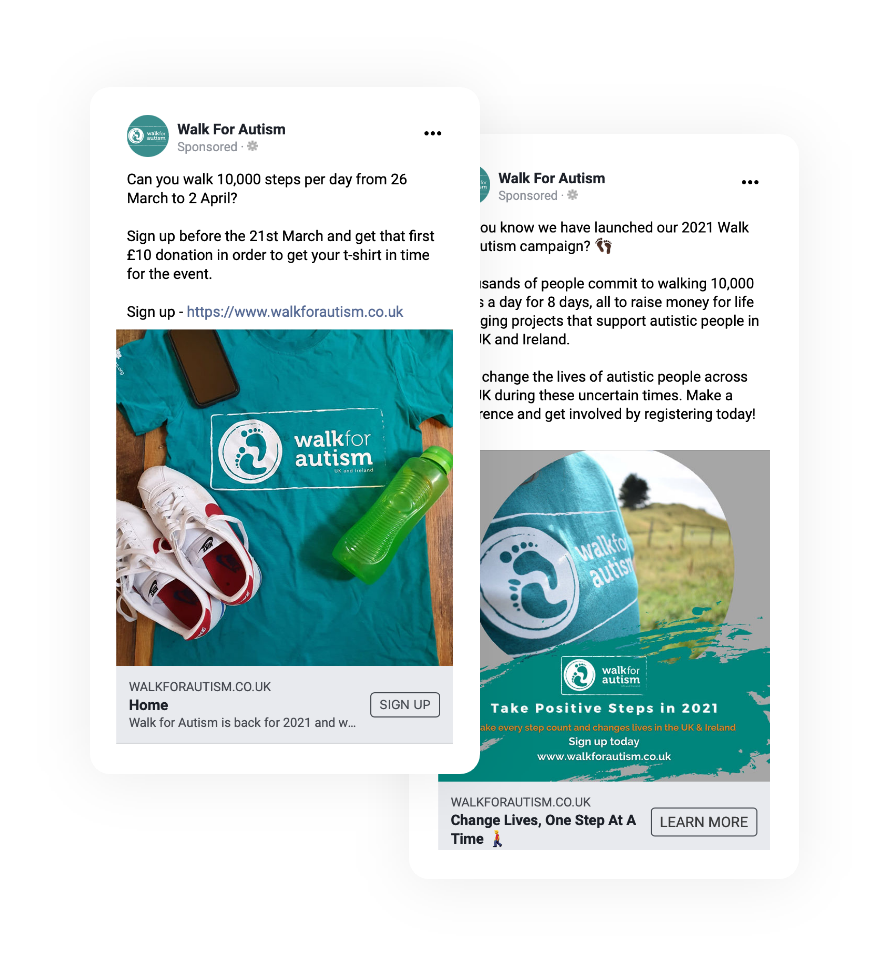 Walk For Autism
The Goal
Autism Initiatives wanted to improve on previous year's campaign results by reaching
Maxweb were set an initial budget to manage a 10 week social media marketing campaign from start to finish, advising the team throughout on aspects of the campaign we feel would perform higher than others. By increasing the number of active subscribers, online donations should also increase.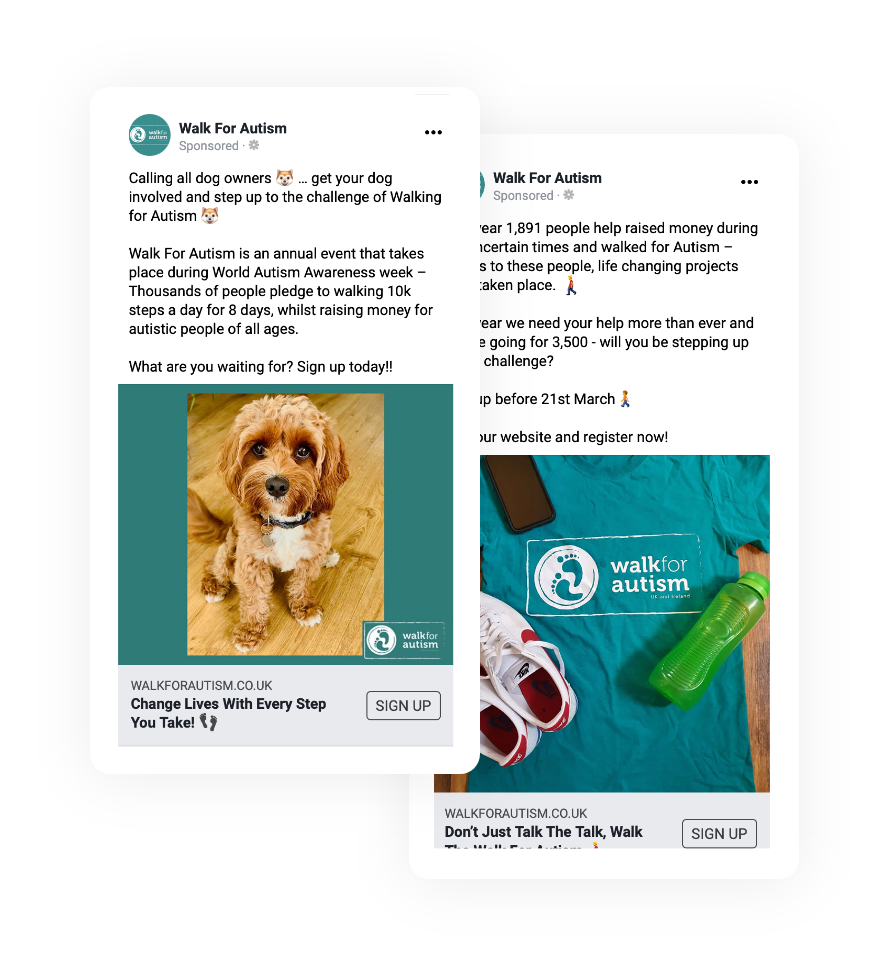 Walk For Autism
The Solution
In order to encourage sign ups and create awareness around the 10 week event, Maxweb launched a high quality social media strategy using individual campaigns carefully targeting different audiences to increase awareness and drive website traffic. The campaigns were set up with unique copy and imagery tailored around the audience groups likes and interests and location to maximise the chances of them clicking on ads.
Maxweb used a variety of objectives and eye-catching call to actions in order to encourage users to click through and visit the event sign up page on the site.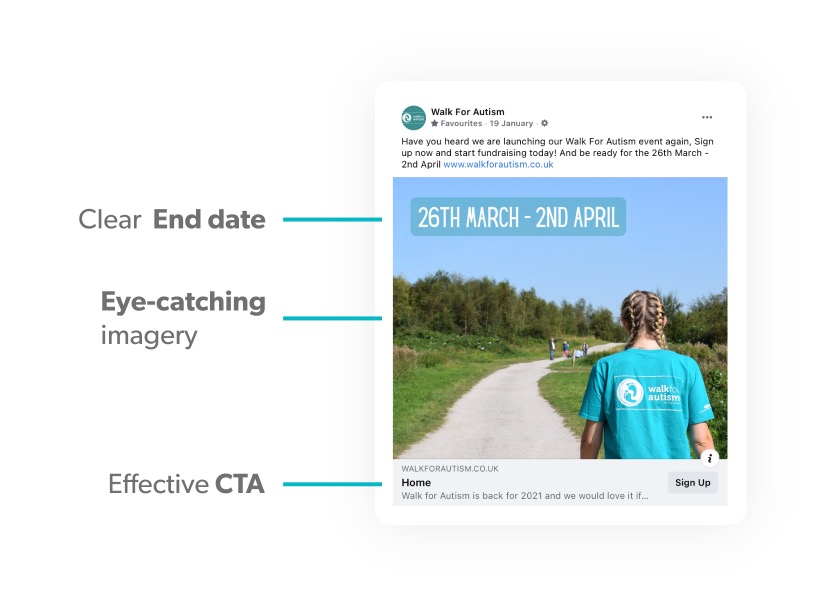 Throughout the campaign Maxweb attained a high sign-up rate week by week resulting in the initial target being reached by week 6 of the campaign. This success meant Maxweb had new sign-up targets assigned and more budget made available each week. With careful ads tweaks and updated messaging, these new targets attained week by week until we come to the end of the campaign and managed a total of 4,098 sign ups.
Overall, this year's campaign has been the most successful campaign by a considerable amount raising a total of £609,185 currently. Due to the success of the campaign, Maxweb are now in plans to plan out a strategy for next year's event.