Have you recently launched a new business? Has your business been up and running for quite some time?
Regardless of whether your business is weeks, months or years old, a well-designed website can strengthen your business and capture the attention of your target consumers.
If you are searching for web design in Chester, look no further. At MaxWeb Solutions, we are at your service.
MaxWeb Solutions is a multiple award-winning digital marketing agency based in Birkenhead. Our team consists of web designers, web developers, application developers, digital marketers, SEO consultants and graphic designers.
Regardless of whether you are looking for web design in Chester, or further afield, we are confident that we can cater to your needs.
Trusted Local Web Designers
Operating in the Wirral, we are the premier choice for website development in the region. We are a multi award winning digital marketing agency that have worked with both the biggest and smallest of clients in the UK.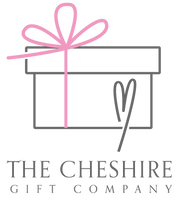 Our approach to website development incorporates all our human resources, ensuring your website is not developed in a vacuum. All our clients receive access to:
Website Designers
Full Stack Website Developers
Digital Marketers
Graphic Design Artists
Search Engine Optimization Specialists
UX Designers
This 360 approach allows us to develop your website without sacrificing in certain areas. Your website will be fully responsive for mobile, have a great design and have outstanding usability features.
Why Is Having A Well-Designed Website Essential?
As your target consumer searches for products and services they require, your website will often be the first opportunity your business has to communicate with them. A well-designed website can help make a lasting impression and also forms the basis of any business opportunities that may arise.
In addition to the above, a well-designed website can help build trust, credibility and boost your search engine result page results.
Unfortunately, if your website fails to appeal to your target audience, you will struggle to retain consumers and develop those all-important consumer relationships. In turn, this will hinder your growth opportunities and ultimately reduce your capability of obtaining a return-on-investment.
Why Outsource to An Agency in Chester?
As a business owner, it is entirely understandable that you will want to be hands-on in all aspects of your business. As you launched your business, you will have likely committed yourself to ensuring that your website consistently remained up to date. However, as your business expanded, you may have found that your attention was required elsewhere. This may have caused your website to be put on the back burner.
Outsourcing to an agency in Chester may not have crossed your mind up until now. However, understanding that your website plays a crucial role in your businesses ability to acquire and retain new consumers, you may now be searching for an agency to fulfil your needs.
In addition to guaranteeing that your web design amplifies your businesses services and offerings, there are a plethora of benefits that come hand in hand with outsourcing your design needs to an agency. These benefits include, but are not limited to;
Outsourcing to a design agency in Chester will ensure that your website remains up to date
It will guarantee that your business leaves a lasting impression on new and existing website visitors
It will ensure that your design is user-friendly
It will see your website optimised for search
It will ensure that your design is mobile-friendly
As you can see, outsourcing your web design does not just provide you with an aesthetically pleasing site but it will also ensure that your website effectively reaches your target consumers and ensures that your website is user-friendly, regardless of the device it is viewed on.
Do You Have Examples of  Websites That You Have Designed in Chester?
Yes, we do! If you are interested in taking advantage of our web design services in Chester, we are you can view some of our clients in our website portfolio.
We offer services from large e-commerce companies to small start up websites. We have an abundance of experience of designing websites for business that operate in Chester including:
The Cheshire Gift Company
Unison
PSC Systems
Dee Recruitment
Desurvey
What Industries Do You Serve?
From photographers to sports brands, accountants to private residential rehabs and private guided tours to nurseries, at MaxWeb Solutions, we are trusted by clients spanning various industries.
Regardless of the industry your business serves, we welcome you to take advantage of our web design, SEO and marketing services. Our team has extensive experience in their field and continue to provide maximum results to anyone that requires our help.
Do You Provide Any Additional Services?
At MaxWeb Solutions, we offer a 360 approach to all of our clients. While a well-designed, highly responsive and user-friendly website is essential, other digital marketing efforts are often employed by clients that approach us for their web design needs.
For example, our team is often responsible for web design, web development and search engine optimisation (SEO) for organisations that hope to take their business to the next level. This sees our team produce search engine optimised website copy, including blogs, to ensure that our clients have the potential to reach their target consumers and appear on the first page of search engine results.
We have also been responsible for implementing integrated marketing communications for our clients. Combining web design, SEO, mobile application development, social media marketing and email marketing has ensured that our clients target their consumers regardless of the platform they employ to search for and discover new businesses, brands, services and products.
How Do I Obtain A Quote for The Services That I Require?
Obtaining a quote for the web design services you require could not be easier. All you need to do is give us a call or send us an email.
Upon listening to your requests, we will be able to provide you with a quote. We will also be able to inform you of how long it will take our team to complete the tasks at hand.
Contact Us for Web Design in Chester
If you are ready to take your web design to the next level, contact us for web design in Chester.
Likewise, if you are ready to launch your business, contact us today to discuss how we can create a bespoke website for you.
Our team is on hand to review your current website and listen to your web design needs. We can also provide our expertise to ensure that your web design truly reaps the rewards your business deserves.
Give us a call on 0151 652 4777 today or email us at info@maxwebsolutions.co.uk for more information.
Web Design Chester FAQ's
See below list of the most frequently asked questions we receive from customers looking to invest in our web design Chester service.
Will my website be SEO optimised?

Your website will be created with search optimisation in mind, meaning that on-page ranking factors are fully met before setting your new website live. Work we do to ensure this with help from our SEO Chester team includes speed optimisation, internal linking, optimising metadata, creating quality content and the best user experience possible.
Can you provide hosting for both my website and email accounts?

Yes, we have a range of hosting packages available which include full management of the hosting server.
Will we still have access to maintenance and support once the website is finished?

The majority of our customers will opt for ongoing support and maintenance once their site has been finished. This includes assistance with whatever content management system your site is using as well as bi-monthly updates of plugins, security audits, code fixes and daily backups of your site.
Are the websites you design fully responsive on mobile?

Yes, we make sure that all our websites are fully responsive on both mobile and tablets to ensure that they look good on any screen size that is used.
Can you assist with content for the website?

Yes, our SEO team includes a team of highly skilled content writers who can help convey your companies message in the best way possible whilst producing a write up that is also SEO optimised for the relevant keywords to ensure your website pages can produce traffic from the search results.
Can you build online stores?

We have extensive experience in building e-commerce shops for a large number of clients in different niches.
What E-commerce platforms can you work with?

We can work with the vast majority of e-commerce platforms, see the below list of e-commerce platforms that we can provide web design for.
How close is your office to Chester?

Our Birkenhead based office is just a short drive from Chester, see below directions.