Reactive Drainage and Plumbing is a business based in the Wirral that specialises in providing drainage services to residential and commercial buildings. Available throughout the day – and able to come out to your premises in a short time.
RPDNW offers a wide array of services, such as Blocked Drains Wirral, Blocked Drains Liverpool and Lead Pipe Replacement.
Originally, we had set out to improve the online presence for the site – but three years later, the site pulls hundreds of new users each month.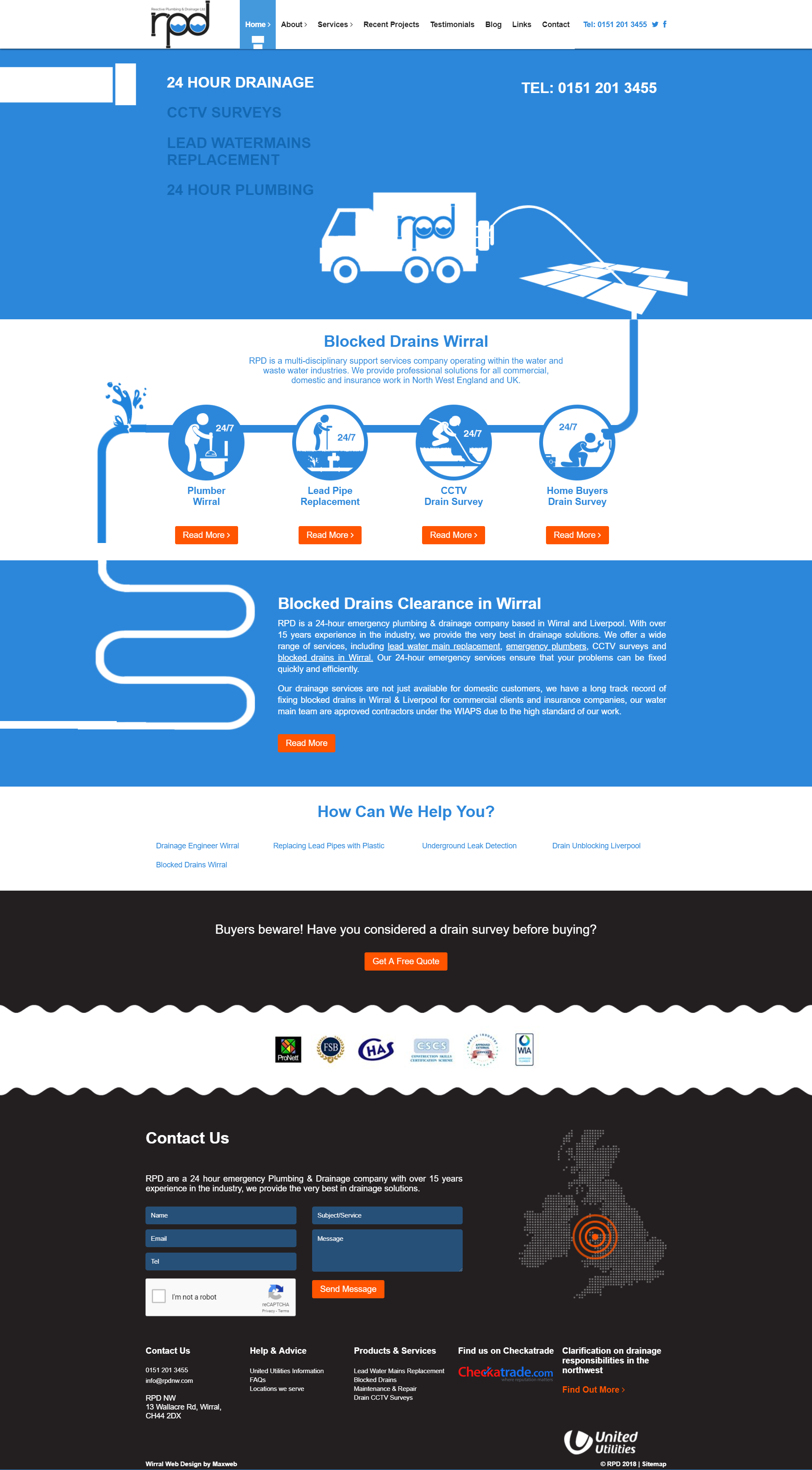 Client & Project Information
Client: RPDNW
Website: www.rpdnw.com/
Project Launch: October 2018
Website Type: Bespoke CMS